Let's build something together
Redefining the staffing business
Yes, that is a bold statement, and you are probably wondering how, we think we can say that?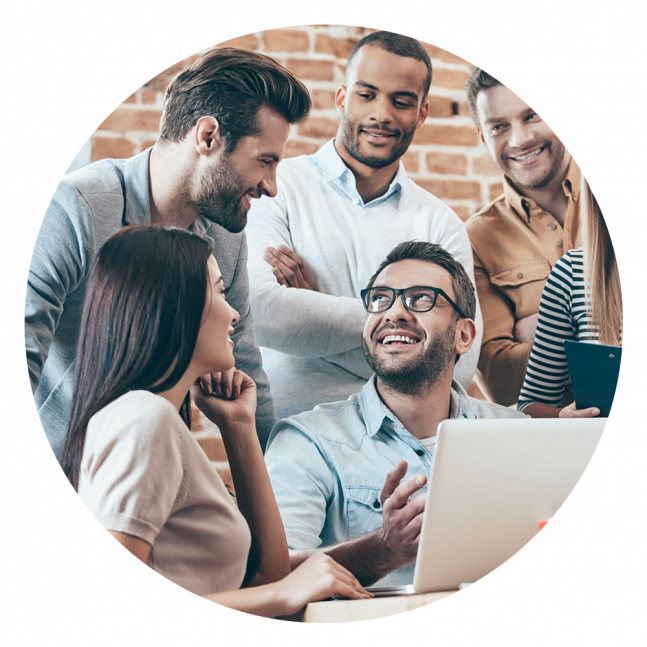 We love you asking that question!
If you're an existing client, you'll already know the answer. If you are a new client then you will be keen to find out. We pride ourselves on our uniqueness and creativity and our passion to make things better. Let us show you our unique and creative approach when you get HireTEC.
One of Michigan's power players
We harness our extensive network to solve your recruitment issues. Whether it's a warehouse operator, quality inspector, production operator or an administrative assistant or any other position, we will find you the best candidates.
Our client's say about us…
"One of the best things about working with HireTEC is not only their expertise and passion, but also their sense of fun and they get me the people I need when I need them."
We conduct face to face interviews with every Candidate we register. We not only interview them as you would, but we coach and inspire our candidates to do better. We get to know their background, their motivations, their aspirations so we can match the right Candidate with the right Position. Our passion for screening and placing candidates successfully ensures that you as our client receives the best and most suitable talent to fit your needs.
What you can expect from us
Get Good People
Simple 1 page Pricing Agreement
Comprehensive Workers Comp and General Liability Insurance
24/7 Service
Better than 'Competitive Rates'
Passion For Servicing You As Our Client
Get Good Service
No charge Drug Screening and Background Checks
Low Staff Turnover (Continuous Recruitment and Improvement)
Dedicated Account Manager
Managers 'Onsite' at your request
Precise Billing and Payroll
Staffing Excellence you can rely on in Southeastern Michigan
When you get HireTEC you get a hire standard
HireTEC will help find talent that you may not have access to. In addition to continually updating and adding to our Candidate pool we find that many of the best candidates are looking confidentially. These Candidates seek out our services instead of going to the open market. This gives HireTEC advantages as we identify and understand your needs as our client, to build and provide the best Candidates for your needs.
Our hire standard process gets you the good people. We work to understand your company, its needs and requirements, then we develop our processes specifically to facilitate the maximum number of qualified good candidates for the positions you have open. Having a larger selection through continuous recruitment allows us to make better placements for you. This unique and creative approach delivers the results you'll be happy with and make you glad you get HireTEC.
| Them | Us |
| --- | --- |
| We have a bazillion step hiring process | When you Get HireTEC: What we do for you, is only & Specifically for you. We make recommendations. And we offer expertise to augment what you may already be doing so we add value and improvement |
| Staff has a trillion years of experience | Ours does too and our staff loves the business. We are hungry and passionate to serve and make better outcomes. |
| been in business for 2000 plus years | Oh Please, who cares!?! HireTEC was founded in 2011 here in Michigan |
| You can meet the owner of our business | OMG Really!??!?! Michael Rudi, Founder and President of HireTEC with 25+ years of Staffing Experience – And YES you can meet him anytime you want, if you want*** |
| We have a database of 10 million+ applicants | Recruiting is contact and activity sport. The best candidates are the ones coming in today and not known yet, not stored away in some old database Constant innovative recruitment sets us apart. |
| We do background checks, drug screens, personality tests, and blah blah to screen out candidates | Yeah we have all that too, but we aren't cookie cutter. We seek to know your specific needs so we can "Screen In" candidates gving you more selection and better matches to the job at hand. |
| Have multiple locations including on the International space station and Mars | Getting HireTEC means mobile recruiting, we recruit to and for your location. We find candidates close to you. Our office doesn't matter, we go where you and your candidates are!! |
Don't wait get HireTEC Today!!!
We are here to help you with any recruitment challenge. Get in touch today and let's start a conversation!